"For God so loved the world, that he gave his only begotten Son, that whosoever believeth in him should not perish, but have everlasting life." (John 3:16).
"Jesus saith unto him, I am the way, the truth, and the life: no man cometh unto the Father, but by me." (John 14:6).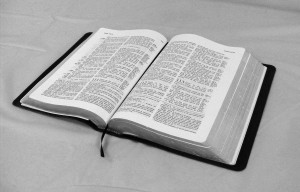 Every person is guilty of sinning against God (see Romans 3:23). Sin is rebellion and disobedience to God. Only the Lord Jesus Christ can save us from sin. Knowing Christ personally is the most wonderful thing anyone will ever know, and you will open your life up to the incomparable blessings of God.
It is easy to be saved!
If you are ready to make a personal commitment to follow the Lord Jesus Christ, and want to be saved, He is listening and will come into your heart, save you from sin and give you eternal life. All you need to do is reach out to God in prayer. You can use this simple prayer:
"Father God, I repent of sin and ask you to please forgive me. I give my life over to you. I invite the Lord Jesus Christ to come into my heart and be my Lord and Saviour. I receive the washing away of my sins and I receive the free gift of eternal life you offer to me. Thank you for saving me. In the name of Jesus, Amen."
If you prayed this prayer in sincerity, your spirit has been made new and clean, and you are now a child of God! God is all about new beginnings.
We invite you to contact us so that we can send you free resources to help you now grow as a Christian. Please complete the online form on the 'contact us' page.
"Therefore if any man be in Christ, he is a new creature: old things are passed away; behold, all things are become new." (2 Corinthians 5:17)
"That if thou shalt confess with thy mouth the Lord Jesus, and shalt believe in thine heart that God hath raised him from the dead, thou shalt be saved." (Romans 10:9)
For further information, the following articles are available for download:

Listen to the following message from Pastor Craig Savige:
Download the following study: