Service times:  Sundays at 10.00 am / Tuesdays at 7.00 pm
Address: 313 Bellerine Street, South Geelong (Barwon River end)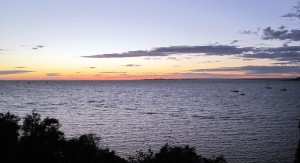 We are a warm and welcoming family of believers who love the Lord Jesus Christ. Our Church is located in South Geelong and we fellowship together regularly on Sundays at 10.00 am and Tuesdays at 7.00 pm.
We are an independent Pentecostal Church who desire to see the Kingdom of God grow, starting with our hometown Geelong!
At Victory Faith Centre we emphasise the importance of living and walking by faith in God, which is what the Bible tells us to do. Our services include musical worship, regular celebration of the Lord's Supper (Communion), and a strong Bible-based message designed to help you have victory and blessing in your life. Our preaching regularly covers topics, such as Spirit-led living, the Word, faith, love, prosperity, soul-winning, health, healing and creation. We also hold monthly special meetings with evangelistic teaching.
Our Senior Minister is Pastor Craig Savige, who has many years experience in Christian ministry with a heart to see the lost saved and Christians equipped with strong Biblical faith.
You can access a selection of sermons preached at Victory Faith Centre under 'Free Downloads'.
We love newcomers and desire that you personally get to know the goodness of God at work in your life. We have seen miracles at Victory Faith Centre, and encourage you to come and partake of the mercy and grace of our wonderful Almighty God.
"…this is the victory that overcometh the world, even our faith." (1 John 5:4)